The Power of Content Marketing for E-Commerce Brands
In the fiercely competitive e-commerce environment of today, companies are always looking for novel approaches to differentiate themselves and engage with their target market. Content marketing is a potent instrument that has proven to be a successful tactic. E-commerce businesses may improve traffic to their websites, raise brand recognition, and eventually increase conversions by producing informative and interesting content.
What is content marketing?
It is a means through which businesses may add value to their clients by offering them entertaining, instructional, and informational material. Instead of simply promoting goods or services, as conventional advertising does, content marketing places more emphasis on building connections and trust with the audience.
For e-commerce firms, content marketing encompasses more than just product promotion. It entails producing content that speaks to the interests, problems, and pain points of the target audience. E-commerce firms may promote themselves as authorities in their particular sectors by offering useful knowledge and insights via blog articles, videos, social media postings, and other forms.
Need a Business Website?
Start advertising online with our responsive and mobile friendly Search Engine Optimized Business Websites.
Content Marketing Statistics for E-commerce Brands
Numerous studies show how content marketing affects e-commerce firms. For instance, content marketing gets nearly three times as many leads and costs 62% less than conventional marketing, according to a DemandMetric study. Furthermore, 72% of marketers feel that content marketing boosts engagement and conversions, according to the Content Marketing Institute.
Another HubSpot study found that businesses that produce at least 16 blog articles per month saw 3.5 times as much traffic as those that only post four or fewer.
These figures demonstrate content marketing's enormous potential for e-commerce firms. Brands can accomplish their objectives and produce big outcomes by investing in the development and distribution of content.
Ready To Sell Online?
Start selling online with our responsive and mobile friendly E-commerce websites.
Developing a Content Marketing Strategy for your E-commerce Brand
It is crucial to have a clear plan if you want to fully utilize the potential of content marketing. When developing a content marketing plan for your e-commerce firm, remember to take the following important steps:
Clearly state the objectives you want to accomplish via content marketing by defining your aims. Having specific objectives can help direct your content development efforts, whether those goals are to increase website traffic, increase transactions, or increase brand recognition.
Determine who your target market is by learning about their demographics, interests, and problems. This will assist you in producing valuable content that connects with them.
Create a content calendar that details the subjects, formats, and release dates for your material. By doing so, you can maintain regularity and keep yourself in order.
Create compelling content that is relevant to the wants and requirements of your audience. Concentrate on offering useful information, finding solutions, and resolving pain spots.
Creating a strategy for your content's promotion and distribution is important. To optimize visibility, use social media, email marketing, influencer collaborations, and other avenues to connect with your target audience.
Utilize analytics software to monitor the effectiveness of your material. For the purpose of determining what is effective and making data-driven choices on the development of future content, track metrics like website traffic, engagement, conversions, and ROI.
You may obtain notable results for your e-commerce firm by adhering to these guidelines and continually refining and enhancing your content marketing approach.
Do You Have a Question? Talk to a Digital Marketing Specialist Now! 800.890.2436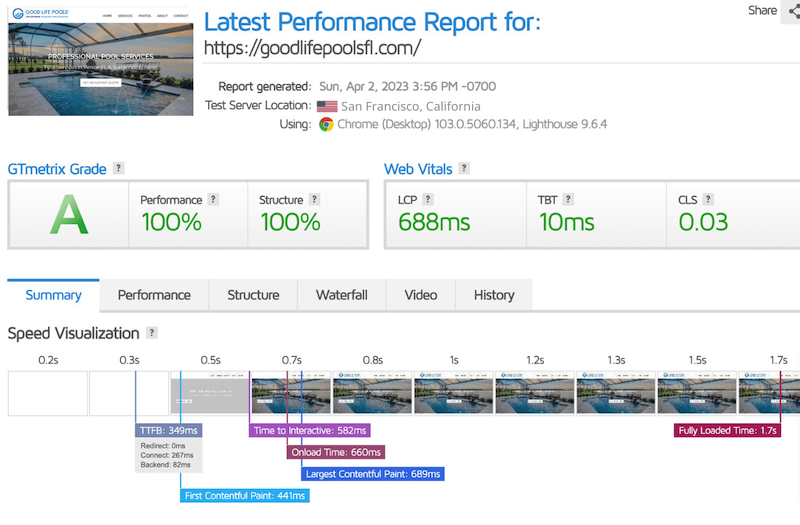 Types of Content That Work Best for E-commerce brands
There are several kinds of content that have shown efficacy in increasing engagement and conversions when it comes to content marketing for e-commerce firms. Here are a few instances:
Blog entries: Blog postings may discuss a variety of subjects, including product instructions and tutorials as well as market trends and perspectives.
Reviews and comparisons of products: Writing thorough reviews and comparisons of products may assist prospective buyers in making wise purchasing choices. You may increase your audience's trust and perception of your trustworthiness by offering objective and worthwhile information.
Videos are very engrossing and a powerful way to offer client testimonials, demonstrate goods, and give instructions. You may use video material to spread your message to a wider audience on websites like YouTube and social media networks.
User-generated content: Encouraging your consumers to produce and distribute information about your company or its goods may help build trust in the brand and foster client loyalty. Customer feedback, endorsements, and user-generated photos or videos may all be a part of this.
Infographics: Infographics may efficiently convey complicated information in a clear and interesting way because they are aesthetically pleasing. They have a strong shareability factor and may broaden the audience for a business.
Email newsletters: Keeping your subscribers up to date on new items, specials, and industry news is possible with frequent newsletter distribution.
It's crucial to try out various content formats and evaluate the results to determine what appeals to your audience most. By varying the form of your material, you may appeal to a larger audience and satisfy varied tastes.
Tips for creating high-quality and engaging content
The following advice can assist you in producing material that stands out:
Give your audience useful pointers, counsel, and actionable insights that they may use in their daily lives or enterprises. Your content will become more valuable as a result, and engagement will rise.
Conduct keyword research and make your content search engine-friendly to optimize for SEO. To improve your search engine rankings and attract organic visitors, incorporate relevant keywords in your titles, headers, and throughout your content.
Encourage interaction: ask questions, invite comments, and promote social sharing to get your audience involved with your material. Increased brand involvement and a feeling of community will result from this.
Be consistent: In content marketing, consistency is essential. Set up and follow a publication schedule.
The role of SEO in content marketing for e-commerce brands
For e-commerce firms, search engine optimization (SEO) is essential to content marketing. By making your content search engine friendly, you may boost conversions, attract more relevant visitors, and enhance your organic exposure. Here are some critical SEO factors to consider:
Find high-volume, low-competition keywords to target in your content by using programs like Google Keyword Planner or SEMrush.
On-page optimization: Make sure your material has a good user experience, is well structured, and is simple to read.
Ascertain that your website is technically search engine optimized. This entails enhancing website load time, making use of clean URLs, putting in place suitable redirects, and guaranteeing mobile friendliness.
Utilize analytics tools to continuously evaluate and improve the success of your content. Make data-driven choices by analyzing metrics like conversions, keyword rankings, and organic traffic to find areas for development.
You may increase your search engine exposure and draw a niche audience to your e-commerce website by including SEO best practices into your content marketing plan.
Utilizing social media for content marketing
Social media platforms provide e-commerce firms with effective channels for disseminating and promoting their content. The following advice will help you use social media for content marketing:
To increase your audience's reach and engagement, concentrate on developing a strong presence on these channels.
Develop material that is highly shareable and connects with your audience to create shareable content. This may take the form of educational blog pieces, beautiful pictures, interesting films, or perceptive infographics.
Actively interact with your audience by replying to their comments, emails, and mentions. To promote a sense of community, promote dialogue, ask questions, and seek feedback.
Influencers may help spread the word about your work among their followers and provide worthwhile recommendations.
Sponsored promotion: To increase the exposure of your material on social media platforms, think about employing sponsored promotion.
To determine what is working and improve your social media strategy, track metrics like reach, engagement, click-through rates, and conversions.
E-commerce firms may boost their exposure, draw in new clients, and encourage loyalty by using the power of social media.
Measuring the success of your content marketing efforts
To determine what is effective and make informed choices, it is crucial to track the effectiveness of your content marketing campaigns. Here are some important metrics to monitor:
Conversion rates: Track the number of conversions, such as sales or lead generation, to determine how well your content is influencing readers to take the intended actions.
Rankings for keywords: Keep track of your keyword positions to observe how well your content is doing on search engine results pages. Over time, try to raise your rating for relevant keywords
Social media metrics: To evaluate the efficacy of your social media content, examine the analytics on social media platforms, including reach, engagement, and click-through rates.
Calculate your content marketing initiatives' return on investment by comparing the price of producing and disseminating your content with the money it brings in.
You may spot patterns, trends, and opportunities for improvement by tracking these indicators consistently and examining the data.
E-commerce Content Marketing: Creating Valuable Content That Converts
In today's digital economy, e-commerce businesses are always contending for the attention of online buyers. Success depends on having the ability to create compelling content that draws readers in and influences them to take action. But how can businesses provide content that differentiates themselves from the competition and boosts sales?
Understanding content marketing for e-commerce
Any successful e-commerce business depends on content marketing to succeed. The ultimate goal is to promote profitable customer behavior.
Content marketing for e-commerce entails more than merely showing off products. It entails providing your target audience with relevant information and content that motivates, informs, and amuses them. By using content marketing, e-commerce businesses may establish themselves as authorities in their niches, build a strong brand, and finally boost conversion rates.
The importance of valuable content in e-commerce
In the highly competitive world of e-commerce, standing out from the competition is crucial. There is useful information provided in addition to product descriptions and sales pitches. It provides thorough information, identifies problems, and improves the customer experience. By creating quality content that promotes your company as a trustworthy resource, you can build a loyal customer base.
How content marketing drives conversions
Content marketing has other objectives than just producing content. It entails skillfully guiding your audience through the buying process in order to finally boost conversions. This may benefit from informative blogs, social media posts, and instructional movies.
When a buyer is deliberating your products or services, your written content should provide them with thorough explanations, highlight their unique selling points, and address common consumer concerns. Customer reviews, product ratings, and comparison tables may now be effective content formats.
Identifying your target audience for e-commerce content marketing
Start by developing your buyer personas, which are fictional depictions of your ideal consumers. Consider their demographics, interests, pain concerns, and buying habits. This will ensure that the information you provide is valuable, engaging, and relevant to your audience, increasing the probability that it will lead to conversions.
Researching and understanding your audience's needs and preferences
To create content that actually resonates with your target audience, you must go beyond demographics and do in-depth research into their needs and interests.
To begin, look at the content of your competitors to identify any gaps or areas where you can provide value. Look for popular subjects, well-known phrases, and customer reviews to get further insight into what your audience is looking for.
Additionally, engage with your audience by conducting surveys, keeping an eye on social media, and soliciting feedback to get a clear understanding of their issues, preferences, and expectations.
Creating high-quality and engaging content for e-commerce
You must provide excellent, compelling content if you want to keep your audience's attention and promote conversions. Here are some effective techniques for content creation:
You can humanize your brand and connect with your audience through storytelling.
To increase participation and provide customized experiences, include interactive elements in your content, such as quizzes, examinations, and calculators.
User-generated content helps to build a sense of community around your company in addition to contributing authenticity.
Using these content production strategies, you can create material that captivates your audience, encourages engagement, and finally leads to conversions.

Optimizing your e-commerce content for search engines
Making valuable content is the first step in the battle. In order to make sure that your content reaches your target audience, it is crucial to optimize it for search engines.
Additionally, improve the readability, organization, and formatting of your content. Use short paragraphs, bullet points, and thorough headings to make your content easy to read and comprehend.
By making your e-commerce content search engine friendly, you may increase its visibility, bring in more organic traffic, and finally increase conversions.

Promoting and distributing your e-commerce content
Making quality content alone is inadequate. You need to advertise and distribute it aggressively if you want to reach your target demographic.
Use influencer marketing to spread the word about your content to the following key players in your industry: Influencers may broaden your audience and point certain audiences in the direction of your material.
By actively promoting and sharing your e-commerce content, you may increase traffic, expand the audience for it, and ultimately boost sales.
The future of content marketing in e-commerce
A strong approach for e-commerce firms to stand out from the competition, develop a devoted customer base, and promote company development is content marketing. Brands can educate their audience, demonstrate their knowledge, and establish trust with content marketing.
E-commerce firms that want to thrive with content marketing need to have a clear plan, produce informative and interesting material, optimize it for search engines, use social media, and track the results of their work. E-commerce firms may achieve notable results and differentiate themselves in the fiercely competitive e-commerce environment by consistently improving and iterating their content marketing approach.
Whether you're an aspiring e-commerce business owner or an established company looking to boost your content marketing efforts, embrace the potential of e-commerce content marketing and watch your conversions increase.
Do you have a Question?
Talk to a Digital Marketing Specialist Now! 800.890.2436
Request Formal Quote